KnitBritish tote bags
£

7.00
Sold out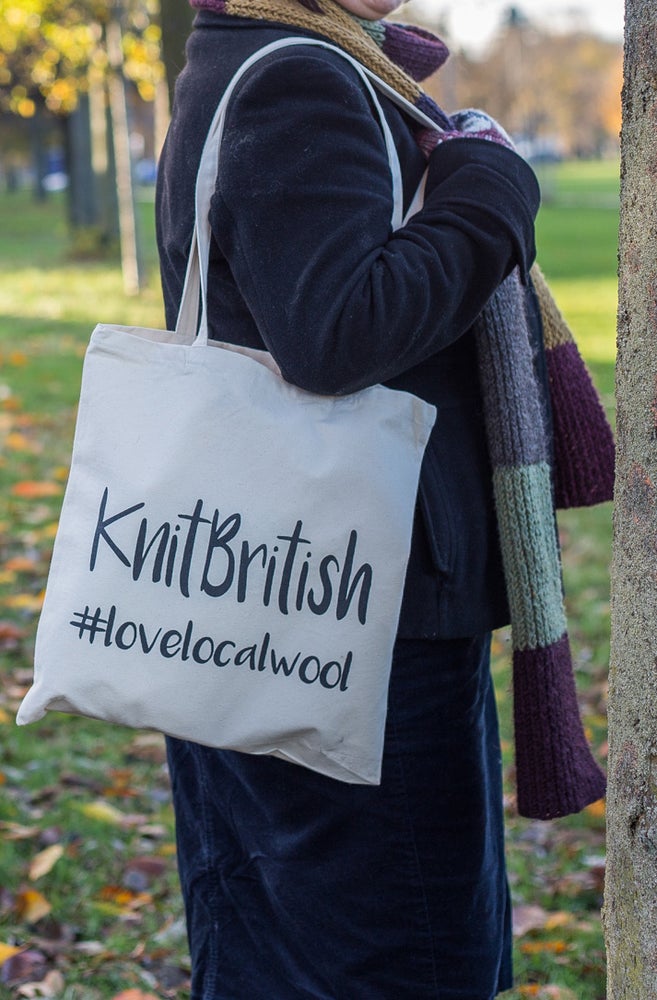 8oz natural canvas bag. 36x39cm with long handles.
Perfect for all your knitting or shopping needs!
Bag is screenprinted with
KnitBritish
#lovelocalwool
Screenprinted especially for KnitBritish by The Knitting Goddess, Joy McMillan. If you want to know more about The Knitting Goddess, click here
Important
You are limited to purchasing no more than two bags. Purchases for more than 2 will be refunded. Please be understanding that numbers are currently limited. Postage is the same whether you purchase one or two bags.
*contents not included!
Shipping Info - I deliver to UK, North America, Aus & NZ and Europe (please use shipping option 'France' for Europe). Please get in touch via the contact if you wish to send somewhere else and I will calculate. Posting is done twice a week (Wed and Thu).
Live in or near Edinburgh? Can youcollect your bag from me on Saturday 6th May? If so, please use the code KBLOCAL at checkout for zero shipping. The collection option is only available that day. I will organise a meet up place and a time to be confirmed (I'm aiming for before 2pm) and will email those of you who are available to collect that day.
Please only use the code if you can collect on that day. You will be invoiced for postage separately if you cannot collect.